Well, guess what?
It works the same way with matrices!
* Remember that inverses undo each other!
So, if our

guy is correct, if we multiply him by A, we should get the identity guy.
By the way, the order won't matter:
* This is the one time that multiplication of matrices is commutative!
OK, so let's check our

: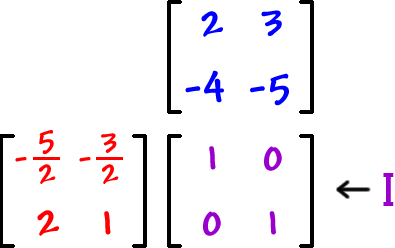 Woo hoo!  It worked!  Cool!
Believe me, you're going to be stinkin' excited
when you get these right, too!